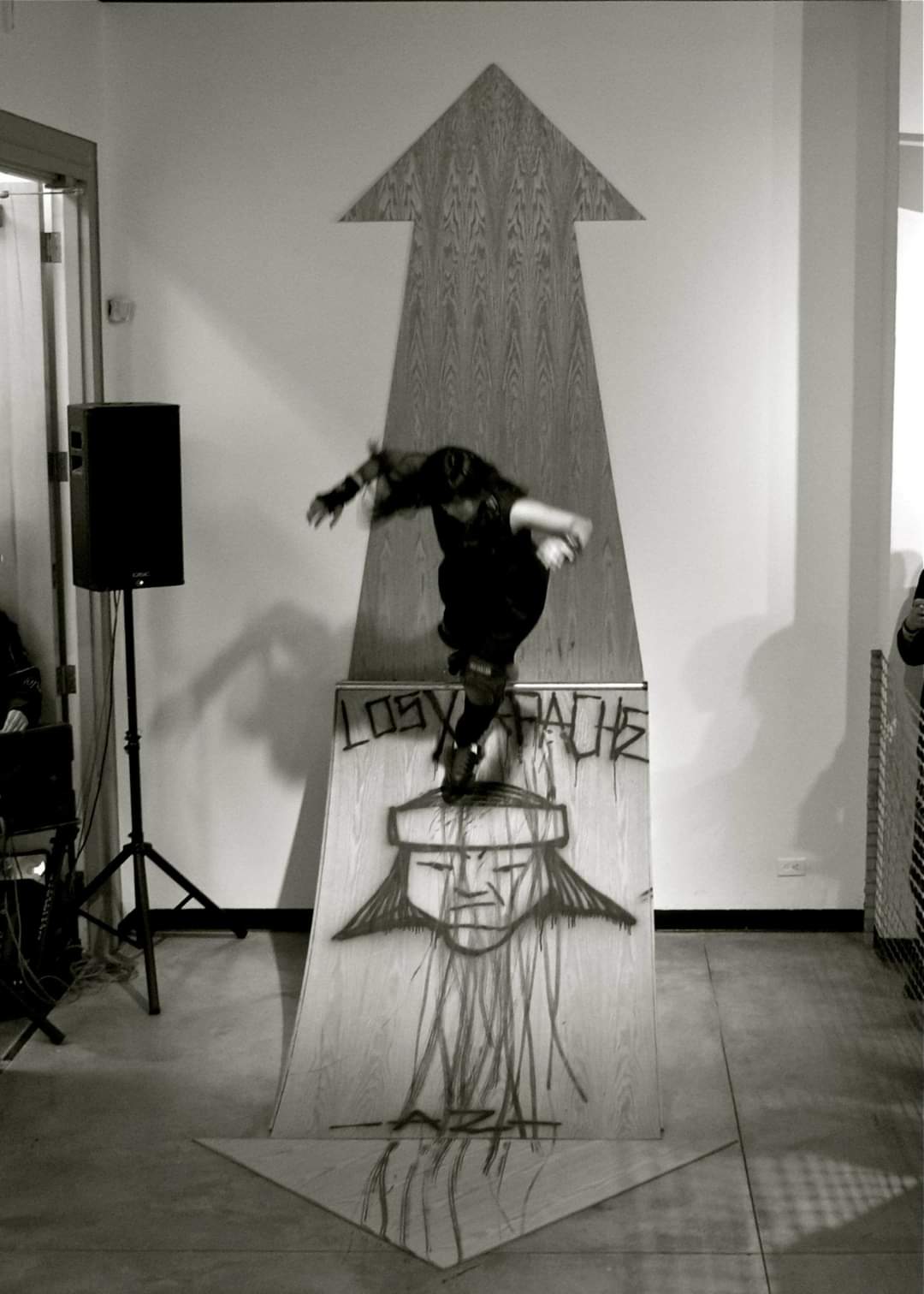 If you haven't heard of Loriann Hernandez Aka Elle Seven, it might be because she was too busy skating parks before the communities we participate in existed. She has been exploring her personal narrative through the art and medicine of roller skating for the past 25 years.
Founder of Critical Medicine, Elle Seven has been commute, skating the globe, coaching and influencing others through philanthropic events to elevate underserved communities through skating.
Loriann Hernandez is an arts, events, roller skating, youth programming specialist and arts imstructor with an MA in Exhibition Design from Caifornia State Fullerton. She developed ground breaking exhibitions, inspired the revival of roller skating in the skate parks to other Latina's and around the world. She developed an educational system to help children from her communities in need gain access to careers in the arts field. She specializes in fundraising for passion projects and inspiring multiple communities to rally behind in support.
INQUIRE FOR PRICING
Email: [email protected]